NOW-fertility is a next generation IVF service, set to revolutionise the assisted conception journey - for individuals, couples and clinics
Introducing NOW-fertility
NOW-fertility sets a new benchmark for fertility services. Our 'always on' expert virtual IVF team takes a patient-centred approach, underpinned by the very latest technologies to deliver faster, less stressful assisted conception journeys.

NOW-fertility for patients
Our digital fertility clinic platform will be run by a dedicated team of specialist, multi-lingual fertility physicians, nurses, counsellors, and advisers offering 24/7 supportive and personalised IVF care. With fixed price fees and no waiting times, NOW-fertility is the future.  We aim to bring your expert care closer to you and take away much of the stress of your assisted conception pathway. 
NOW-fertility – Less stress, more babies.

NOW-fertility for clinics
Partner with NOW-fertility and you will gain access to the first worldwide platform for digital IVF treatment. Our revolutionary, cloud-based approach to assisted conception journeys will empower patients, increase efficiency, and grow your business.  This marks a paradigm shift in the way assisted conception is delivered, creating a multi-connected eco-system of always-available care from centres of excellence. 
Join the fertility treatment revolution.

NOW-fertility for corporates
NOW-fertility's vision is to become the leading platform for assisted conception, with a global macrocosm of centres of IVF excellence and satellite clinics. Our virtual IVF consultations, 24/7 patient support and strategic business model for clinic growth and efficiency will be the new blueprint for personalised IVF care.
Find out more about NOW-fertility.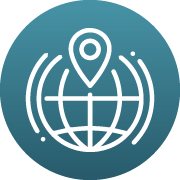 A world first
In digital fertility treatment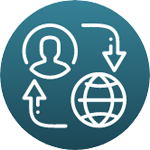 Leading-edge technology
Purpose-built, cloud-based systems and software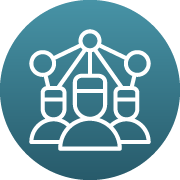 Global collaboration
Empowering patients and increasing efficiency
NOW-fertility's innovative, unique approach will improve your chances of a successful fertility journey. Click below to request more information.